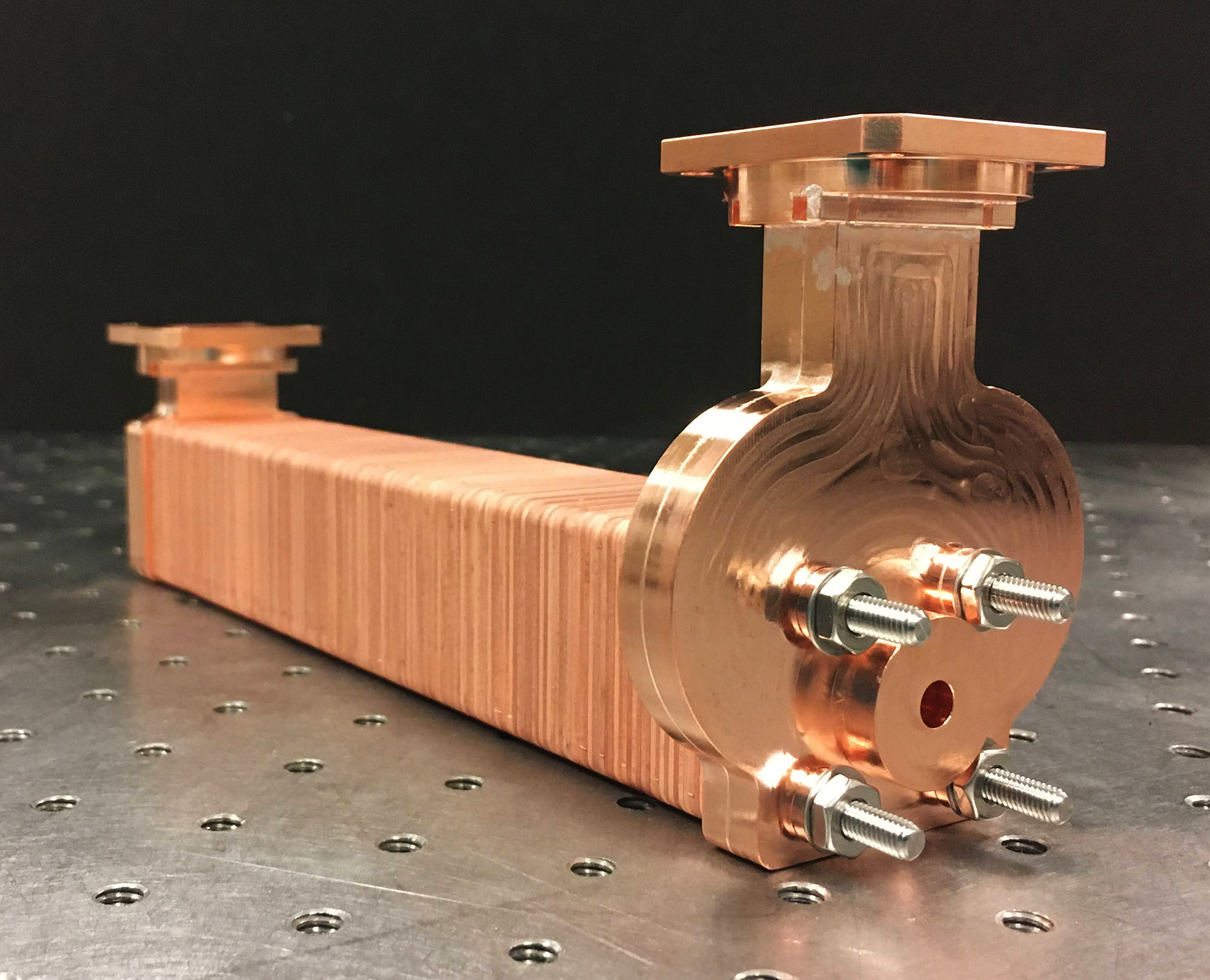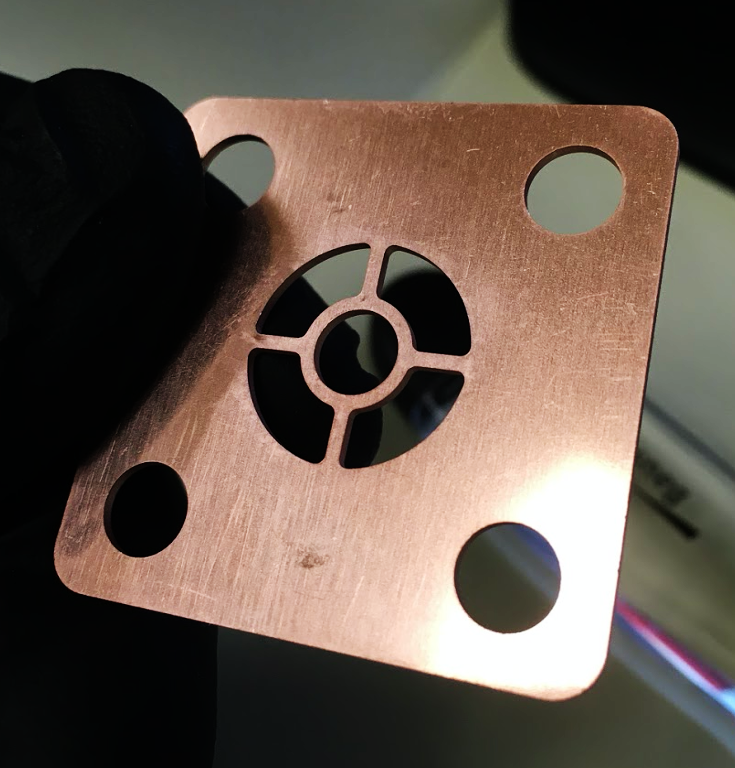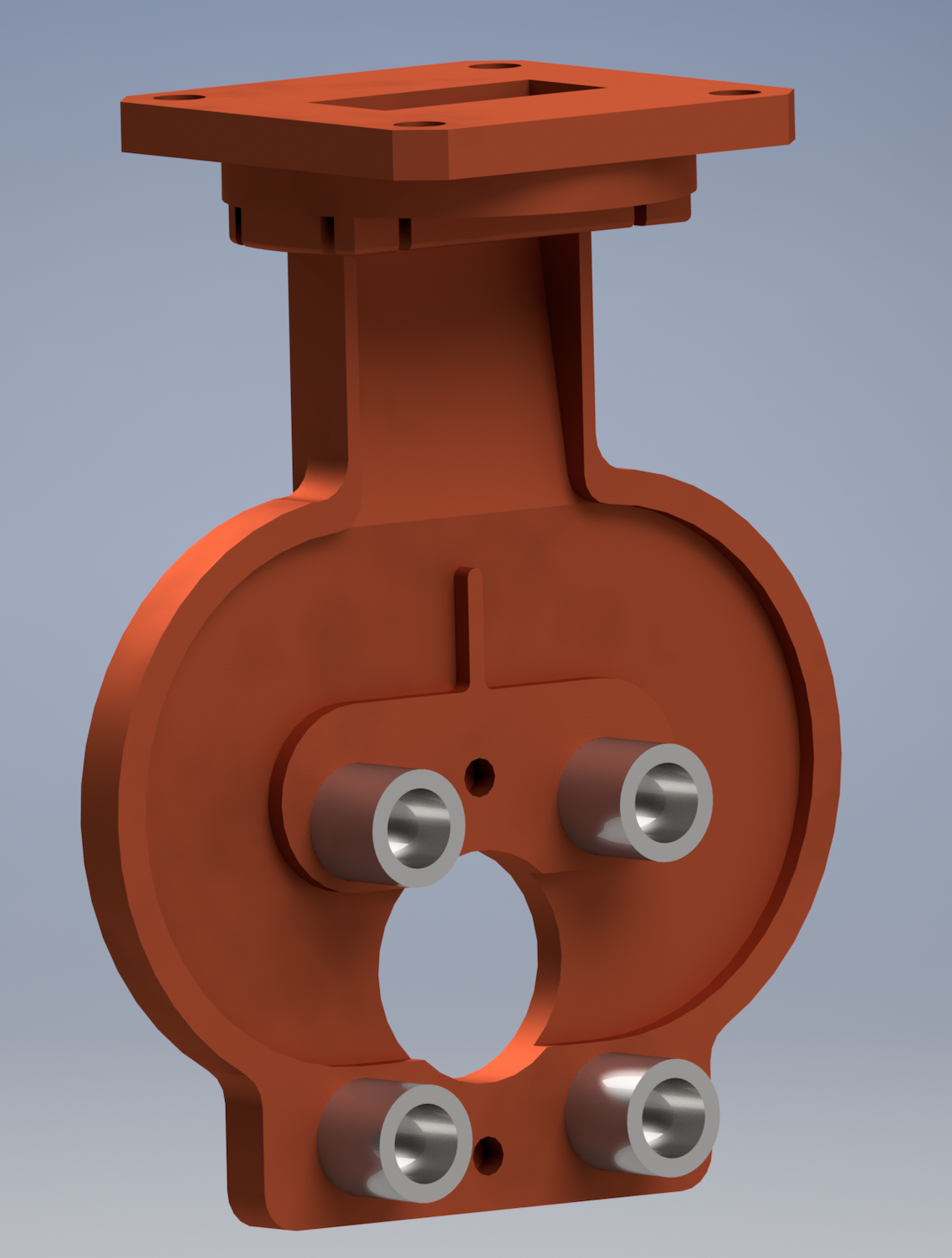 Metamaterial GigaWatt Wakefield Power Extractor
The Concept
By sending bunches of high energy electrons through a specially designed "tube," microwaves can be generated!
Think of a bell: When you hit a bell sharply with a mallet, it rings at a particular, resonant frequency. Similarly, when you "hit" the tube with a bunch of electrons the tube "rings," but rather than emitting sound, it emits microwaves.
My Research
My work in this area is focused on the design of these tubes, attempting to optimize the type and amount of microwaves generated. My current project, which can be seen in the images above, is designed to generate a 6 ns pulse of 11.7 GHz microwaves at over 1 gigawatt of power.  The burst of microwaves generated by my device could then be used to accelerate particles in a wakefield accelerator. The design was successfully tested in February 2021 with the 65 MeV electron beam at the
Argonne Wakefield Accelerator
in Illinois, generating the highest power to-date for structure-based wakefield acceleration.
What makes it a "Metamaterial"?
The structure is build from a set of alternating copper plates that form a "metamaterial" when stacked together. Metamaterials are materials that contain "sub-wavelength" dimensions. This means while the material may look like a set of discrete pieces to us, light sees the material as smooth and homogeneous. The key is that that we can easily tailor how light interacts with the metamaterial in a substantial way by making relatively simple changes in the metal plates.
Relevant papers
This project builds off of the work of a previous graduate student,
Xueying Lu
.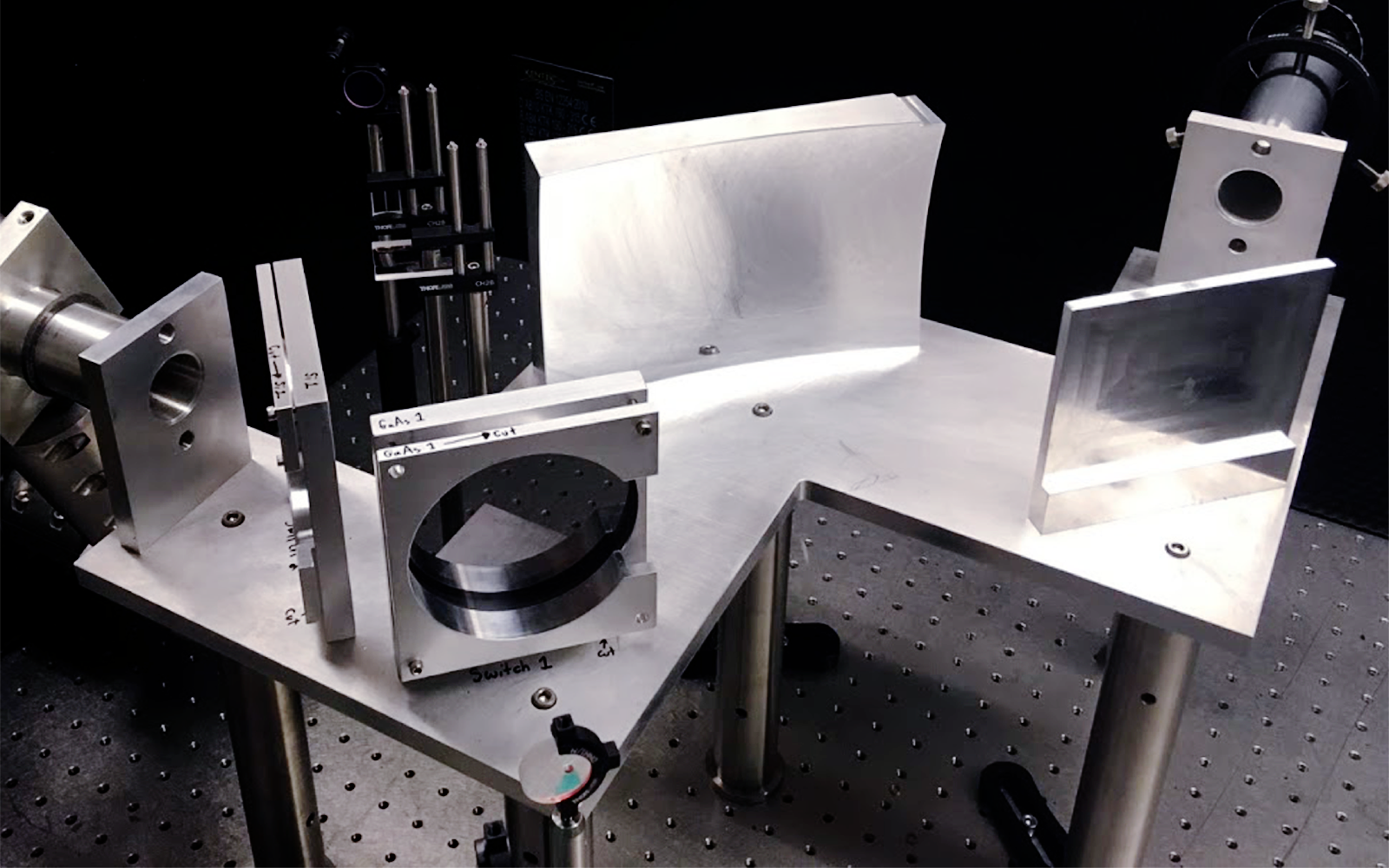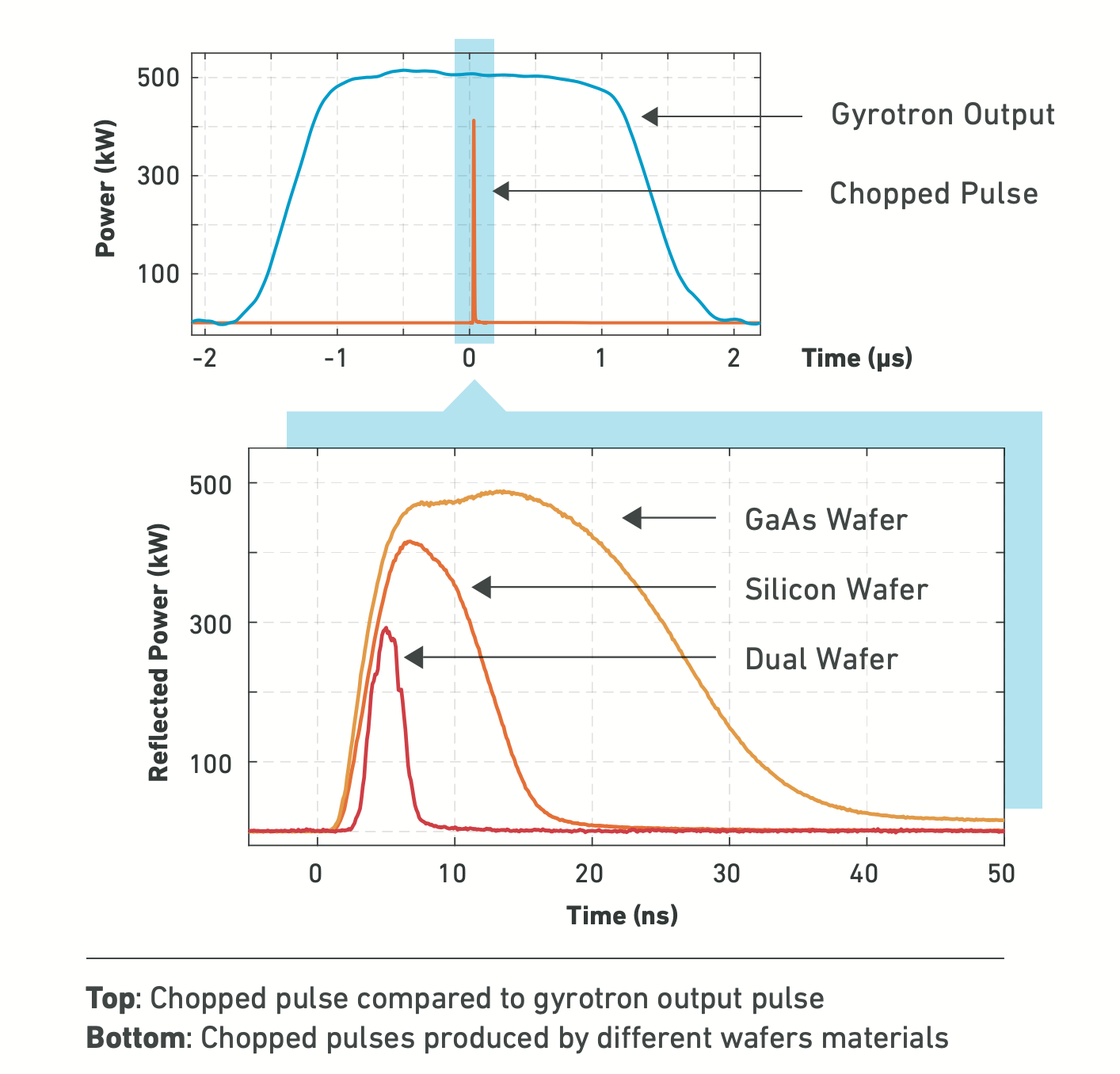 MegaWatt Microwave Pulse Chopper
the concept
In order to test some designs for future particle accelerators, you need a very short pulse of very high power microwaves. It's easy to make a pulse that's either short or high power, but both is much more challenging. I developed a "pulse chopper" to generate very short pulses (<10 ns) from longer, high-power pulses, which are generated by a gyrotron in our lab.
My Research
I designed, fabricated, tested, and characterized the pulse chopper over my first two years of graduate school. The chopper uses a laser to temporarily turn a microwave-transparent wafer of silicon into a microwave-reflecting mirror. During the few nanoseconds the silicon is reflective, the reflected microwave pulse can be directed into particle accelerator structures and the results measured. We have successfully used this to test an accelerator cavity developed at SLAC up to >225 MV/m.
The pulse chopper will soon be implemented in a new project for the NIH to enhance the resolution of spectroscopy of medical as a way to generate high power pulses of 250 GHz microwaves for pulsed dynamic polarization magnetic resonance imaging, or PDNP-NMR, for short.